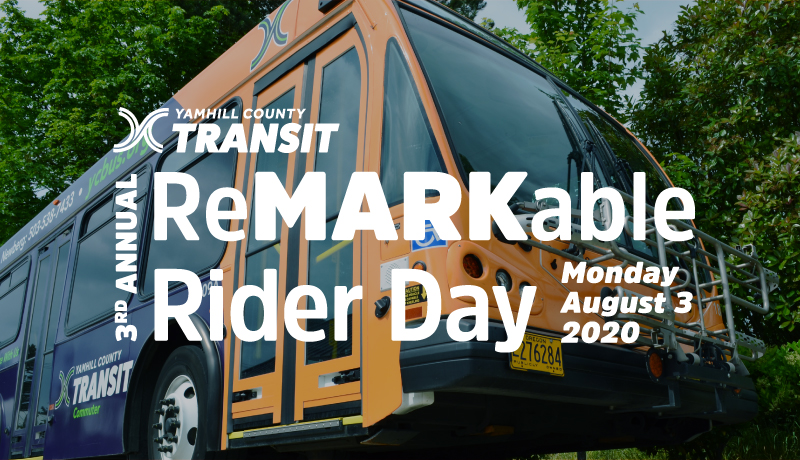 This annual event has been named after Mark Schiffmacher, a transit advocate who served on YCTA's Special Transportation Advisory Committee and was dedicated to improving bus service for all.
Share What You See When Riding The Bus
RIDE INTO BEAUTY PHOTO CONTEST
On this ReMARKable Rider Day, let's reflect on the positive and beautiful things we see and experience when riding the bus. It may be the driver's smile, another rider's funny hat or dappled sunshine on the leaves of a tree.
As you ride into beauty today, use your phone or favorite camera to capture these moments – the ones that feature the good, the beautiful, and something you appreciate.
Then submit your photo to us for possible use in a photo collage that will be featured on the YCBus.org. The winning photos for each category will also be featured on YCBus.org and in the local newspaper.
Winning contributors will win a gift card. First prize will be $25 and second prize $15 for each photo category.
Capture what you are thankful for while riding the bus.
PHOTO SUBJECT:
people or emotion
inside a bus
outside a bus
window seat view
EQUIPMENT:
Cell phone or camera of your choice
DEADLINE:

Submissions timeline extended to 5:00pm, Friday, August 7, 2020
EMAIL TO:
thompsonc@co.yamhill.or.us with your name, contact information, and one to three word photo title (e.g. smile or napping). If a person is in your photo, please include his/her name and contact information. 
WINNING ENTRIES:
Winners will be contacted by email by Thursday, August 13. All prizes will be distributed by Friday, August 21, 2020.
Meet Three ReMARKable People